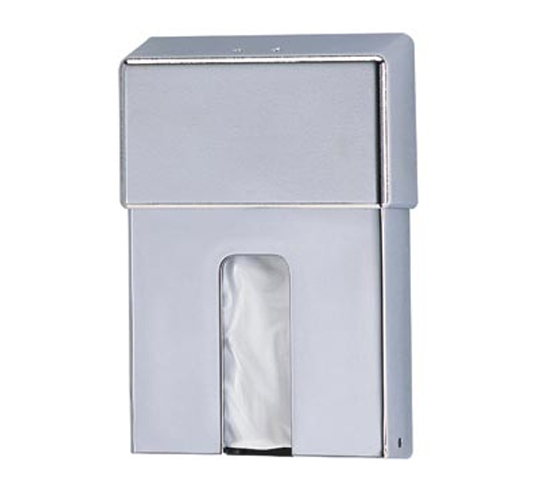 CHROME SANITARY BAG HOLDER
This is a discreet modesty bag dispenser for feminine hygiene personal waste. Designed for installation alongside Hygieneco's sanitary bins, the sanitary bin bag holder makes a caring statement to the end user while aiding service and promoting maximum hygiene.
Simply installed via a screw and/or adhesive pad and has been designed for single bag dispensing to help control consumable costs. The dispenser is available in white or chrome.
Specifications
 Enhances the image of any washroom environment
 Discreet design
 Works with sanitary bins to reduce sanitary waste
 Makes a caring statement for your staff and customers
 Fully serviced by Hygieneco
 Available in white and chrome
Makes a 'caring' statement to the end user
Enhances the image of any washroom environment
Prevents the waste adhering to the flap
Prevents soiling of the flap
Easy removal cover for operator convenience and speed of service
Uses security key, accessed by Hygieneco personnel